One tool for boosting your credibility is your MEDIA BIO. The purpose of creating your bio is to reveal your expert authority to the media, partners, and collaborators.
This part is simple, here are the 3 basic segments.
1) WHO you are,
2) WHAT you do,
3) WHY you are in the authority in your niche, and all your credibility markers.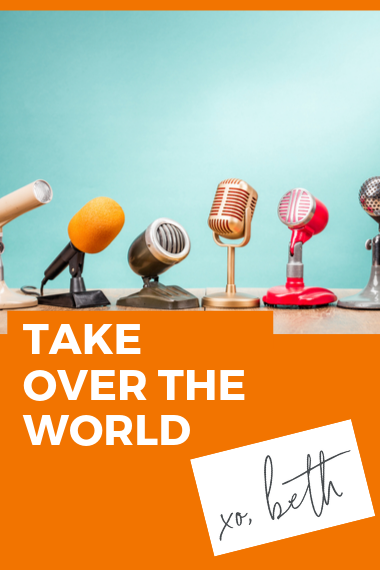 Building  your bio:
Start with your name, title, and what you do.
Beth Nydick is a clean eating guru, speaker, author, founder of Blue Barn Kitchen Bars, and passionate certified health coach.  She brings a clean-living mindset to craft mixology, without the hangover. Beth supports a community of health-conscious followers, who are in the pursuit of clean leaving, with effortless recipes and clean entertaining tips.
Share your top media hits.
She is a Dr. Oz regular and is featured in Oprah Magazine, the author of "Clean Cocktails" — a new cookbook featuring easy drinks made with healthy ingredients suitable for people following Paleo, gluten-free, and other trending diets., plz see my media bio attached. I also worked in TV production for MTV and NBC.
Finish with a personal fact or what you are the authority on (NICHE).
Beth lives in New Jersey with her hubby, two kids and her favorite son, "Spike, the Pitbull".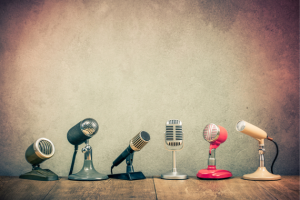 Sale!
Create your Rock Star Media Kit in a Weekend
Time to Show What You're Made Of!
Entice journalists, editors, producers, bookers, or even brands with your ROCKSTAR MEDIA KIT!
You are a thought leader, an expert in your niche, but do you have the media kit to prove it? A solid media kit is 100% the best way to feature your credibility, expertise, show your connections to media, and reveal all you offer online.
A step-by-step workbook that guides you the process. Just add your information and the rest is done for you.
We get it. The term "media kit" may seem outdated.
However, media kits are an effective tool to …
1. Showcase your expertise in a certain field
2. Highlight accomplishments
3. Provide pertinent background information for interviews
With Create Your Rock Star Media Kit in a Weekend, you'll be one step closer to the Press of your dreams!
This downloadable PDF provides everything you need in order to create your Rock Star Media Kit in just 8 simple steps.
Step 1: Craft a Magnetic + Polished Professional Bio
Step 2: Provide a Scintillating Snapshot of Your Products and Services
Step 3: Gather and Flaunt Your Show-stopping Stats
Step 4: Showcase Social Proof and Media Mentions
Step 5: Add in High-Quality Images
Step 6: Create a Killer Call to Action
Step 7: Get Creative! Design Your Kit
Step 8: Set Up a Simple System to Keep Your Kit Fresh
Don't wait for the Press to search for you!
Be visible, Get Press and Rock Your Business with the Rock Star Media Kit today!